We are delighted that the Guildhall Art Gallery has now hung 12:18 and Ten Seconds, which it has acquired for its permanent collection, opposite William Logsdail's magnificent painting of an earlier Lord Mayor's Show, The Ninth of November.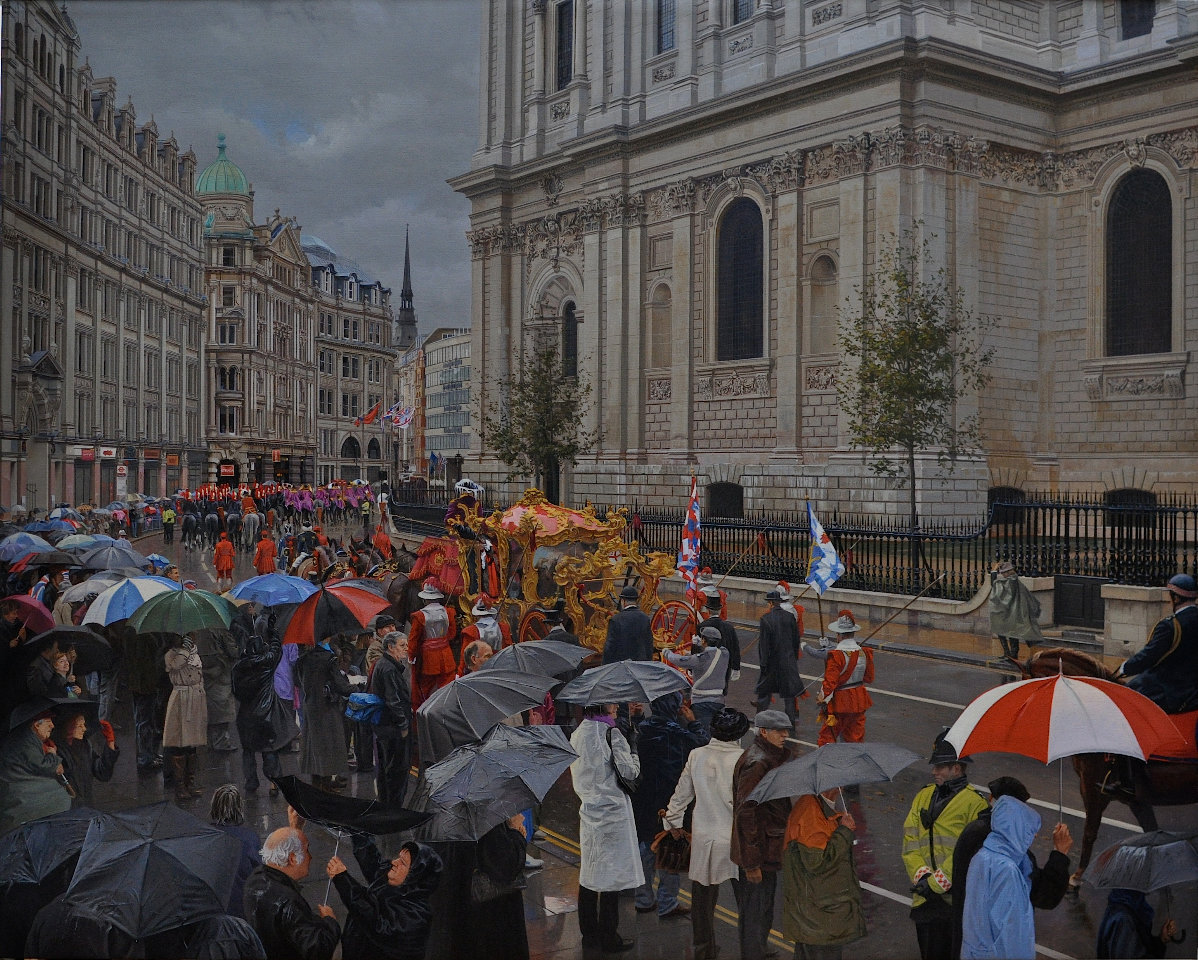 I am pleased to announce one of my paintings, Reflections on the Stock Exchange, will be included in the Guildhall Art Gallery exhibition, Architecture of London from 31 May – 1 December 2019. The Guildhall Art Gallery has also purchased my painting of the Lord Mayor's Parade, 12:18 and ten Seconds, for their permanent collection.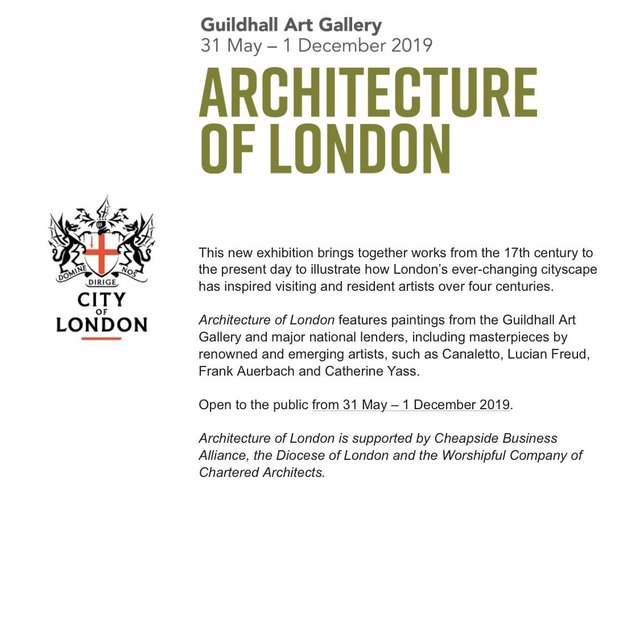 I am delighted to announce that I received the Henry Hope Reed Award in Chicago on the 23rd of March this year. It is a great honour for me as I am the first artist to receive this award, presented in conjunction with the Driehaus Architecture Prize which is given to an architect who has made a major contribution to the field of vernacular and classical architecture. The Henry Hope Reed Award "is given to an individual working outside the practice of architecture who has supported the cultivation of the traditional city, its architecture and art through writing, planning or promotion" and now painting!
The award usually goes to academics like David Watkin, James Ackerman and Vincent Scully or businessmen who have devoted themselves to guiding forward major architectural projects like Professor Ruan Yisan who has directed a number of large scale conservation projects in China, and Torsten Kulke who has led the rebuilding of Dresden's New Market and received the award last year. I am greatly humbled to be included on this list. The award was established by Richard H. Driehaus and is presented annually and administered by the School of Architecture at the University of Notre Dame.
Please click on the link to watch my acceptance speech, which includes an insight into my latest project in Greenwich: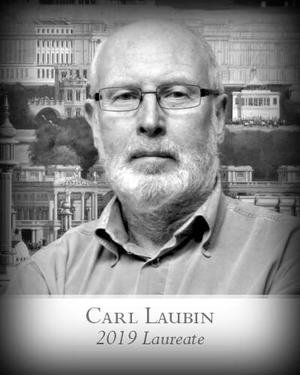 Also a nice article regarding the prize: